Strategies that
get you noticed.
Results that
put you on the map.
Did you know 46% of all Google searches have local intent?
The numbers don't lie – motivated customers in your area are searching for businesses like yours each and every day. Being able to attract and convert potential customers in your own neighborhood is one of the most powerful ways to establish your presence and make your mark on the local level.
That is, unless these customers have no idea your business exists.
Contrary to popular belief, simply being local doesn't necessarily mean your business will rank in a local search. Your target audience may be within several blocks of your storefront, and it still may not appear in a "near me" search if it hasn't been optimized to do so. That's where our local SEO services come into play.
Whether you're looking for a restaurant, a doctor or a home improvement store, you may have noticed your Google searches for businesses tend to pull up results within a few miles of your location. That's no coincidence - that's local SEO at work.

Local SEO - or search engine optimization - is the process of strategically optimizing your website to rank in location-based search queries. Local SEO services focus on more than just getting found by people looking for a specific type of service in your area - the key is knowing how to use the right keywords and phrases to rank higher on locally targeted searches so you can score those valuable local customers.
How Is Local SEO Different From SEO?
Having an SEO strategy in place covers you for local SEO too, right? Not exactly. While all SEO efforts work towards the same goal - increasing website traffic and improving brand recognition - broader SEO services focus on optimizing content for keywords with high search volumes, whereas local SEO services target smaller geographic areas. Targeting these smaller areas enables your business to rank for narrower, more specific searches, which can result in higher conversion rates and return on investment (ROI).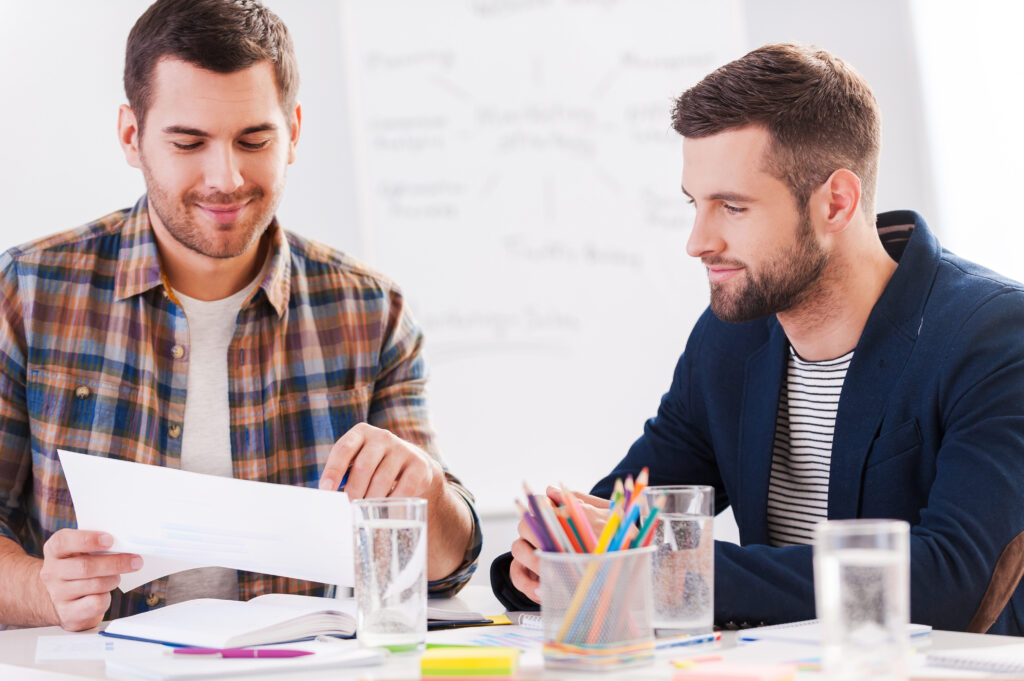 Why Does Your Business Need
Local SEO Services?
Why Does Your Business Need Local SEO?
of all local searches will end in a sale
of consumers will visit a local business based on information online
of users search for local businesses online
of clicks go to the first link on a local search result page
Your local market is unique, and we believe your local SEO strategy should be too. We aren't the kind of agency that will give you a generic local SEO package, because we know your business is anything but generic. Instead, we'll work with you to create a custom local SEO services solution best fit for the needs of your company and the community you serve.
Our suite of local SEO services includes:
Local business directory profile implementation

Strategic keyword research

On-site optimization

Routine performance reporting

Custom content & copywriting

Alt & meta tag application

Cross-page link building

Ongoing local SEO consulting
Are local SEO services really necessary for my business?
If you're content with allowing your competitors to take your customers and corner your market, local SEO services might not be for you. On the other hand, if you do want to drive leads, grow your business and improve your bottom line, having a local SEO strategy in place is a necessity.
Local SEO is no longer an option for small businesses and franchises in our increasingly digital world - it's a necessity if you want to remain competitive. Many business owners fall into the trap of believing local SEO services are unnecessary in their market, but this is only giving your top competitors an opportunity to improve their brand awareness and gain the trust of potential customers who find them while searching for products or services just like yours. If you want your business to grow and succeed, you need to meet your target audience where they are - on the web.
Will local SEO services work for me if my business doesn't have a physical location?
Yes! While we often think about how local SEO services can benefit businesses with a brick-and-mortar location, businesses without a physical address can absolutely still rank in search results for the areas they serve.

The key is to craft content that strategically targets keywords related to your city or region, while also ensuring your Google Business Profile is consistently updated and meeting Google's requirements for businesses without a physical location. Anyone that says local SEO services don't work for online businesses must not have tried the out-of-the-box thinking needed to make it happen!
What about if my business doesn't have a website?
Believe it or not, local SEO services can also work for businesses that don't have a website! As long as your business has an online presence of some kind, it can be optimized to rank in a local search. This includes social media accounts, video sharing platforms, business directories and even online review sites.
That being said, local SEO services are by far the most impactful for your business when you have a website that's built to be a lean, mean ranking machine. Did we mention our custom websites come free with a marketing contract and will be delivered to you in a week or less?
How long will it take to see results?
While we can create your website in a matter of days, local SEO itself is a slow burn. It can take Google's crawlers months to read, index and rank each page of your website, no matter how quickly it's up and running. We generally tell our clients they can expect to see measurable results starting at around 3 months, but it could take up to a year to see the full impact of your campaign.
How much do local SEO services cost?
The million dollar question! Not literally, we promise. 

As much as we hate to give a non-answer, the truth of the matter is it depends. Our local SEO proposals are customized based on the needs and objectives of your business, which means the cost of your investment will vary on a case-by-case basis. That being said, our business was founded on the belief that smart and savvy local SEO services should be accessible and affordable, and we will work with you one on one to create a campaign that achieves your goals without breaking the bank.

Can I handle local SEO on my own?
This is a matter of "can" versus "should". Think about it like building a car - you can source the parts and learn how to do it yourself, but once you realize what a timely and costly expenditure that would be, you'd probably find that the better option is going to the dealership instead.

Local SEO works the same way. It's something you could technically do on your own, but you would yield better results leaving it up to professionals with the tools, experience and resources needed to drive traffic, increase sales and deliver results. This frees you up to take care of doing what you do best - running your business.

This is a question we can answer easily - get in touch with us! Our team of talented digital marketing experts are ready to chat with you about your business, your goals and how our suite of local SEO services can help you achieve them. Contact us today to level up your business with a comprehensive and customized local SEO strategy.